CERTIFIED ELECTRIC AND
MECHANICAL WORKSHOP
The Maintenance of Your Car
Our workshop has the highest certifications that attest to our seriousness and knowledge of the field, and in fact equipped with various departments to perform any type of assessment, as well as a cozy cottage / waiting room heated in winter with a coffee machine. coffee / tea / chocolates, magazines and comfortable armchairs, in case the customer needs to move for work reasons, in the meantime that the car is in the workshop for repair, our company offers courtesy vehicles at no cost.
With testers from each manufacturer ready to evaluate any failure and to reset errors - ECU updating and ECU software changes, with state-of-the-art and up-to-date diagnostic equipment!
Computerized Diagnostics
We carry out the computerized diagnosis of the electronic system and of the car control units. We have equipment and software for various brands.
Air Conditioning Refill
Replacing the filters and refilling the air conditioner. Verification and control of the operation of the system.
Abs and AirBag Maintenance
Consigliamo controlli periodici sull'airbag e manutenzione del vostro sistema Abs, garantendovi massima sicurezza anche in condizioni di pericolo.
Equipment Installation
Installation of alarms, navigators, hi-fi, parking sensors and all electronic accessories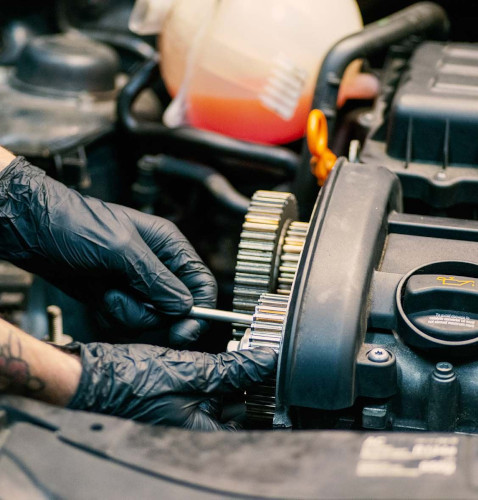 Our garage is the ideal destination for motorists who want to take care of their car and entrust their driving safety to true professionals. Thanks to our reliability and competence in the sector for 40 years, and to the always guaranteed quality services, we have become a real point of reference for our area. Our staff is made up of experienced and qualified workers, able to solve your problems and carry out their work efficiently, quickly and transparently. Our staff participates with constancy and commitment in all the refresher courses offered to keep us at the forefront of our continuously developing sector and to always be prepared for your requests and provide modern and timely services. Here you can find original testers from each manufacturer, and diagnosis of relief with latest generation machinery and always updated to be able to find even the most difficult troubleshooting of your vehicle.
DIAGNOSTICS FOR ALL BRANDS
CONTROL UNITS MODIFICATIONS
EXTRAORDINARY COUPONS AND MAINTENANCE
AUTOMATIC TRANSMISSION REPAIR AND MAINTENANCE
Adaptations/Installations or modifications with related approval
Tow Hooks, LPG and CNG, Double Controls, Additional Rearview Mirrors and Internal Wide Angle Mirrors, Service Control Levers, Steering Wheel Knobs, Safety Belt. Everything will be carried out in our headquarters with the release of the approval and testing label